REFRESHING, LIGHT & FINE BUBBLES
GARNACHA ROSÉ & MACABEO WHITE
JUST 6.5%
NO ARTIFICIAL COLOURS
GLUTEN FREE
VEGAN FRIENDLY
SOCIALLY RESPONSIBLE
49 millions colors
Our most charitable limited edition
49 millions is a brand with two social dimensions. It brings together the social aspect of celebration, friendship and sharing good times and the aspect of social responsibility: as part of our collaboration with the Down Syndrome Foundation of Zaragoza, €6,076 of the profits from the brand will be donated to their Leisure and Recreation Programs in order to promote the social inclusion of the individuals they serve in a just and charitable society.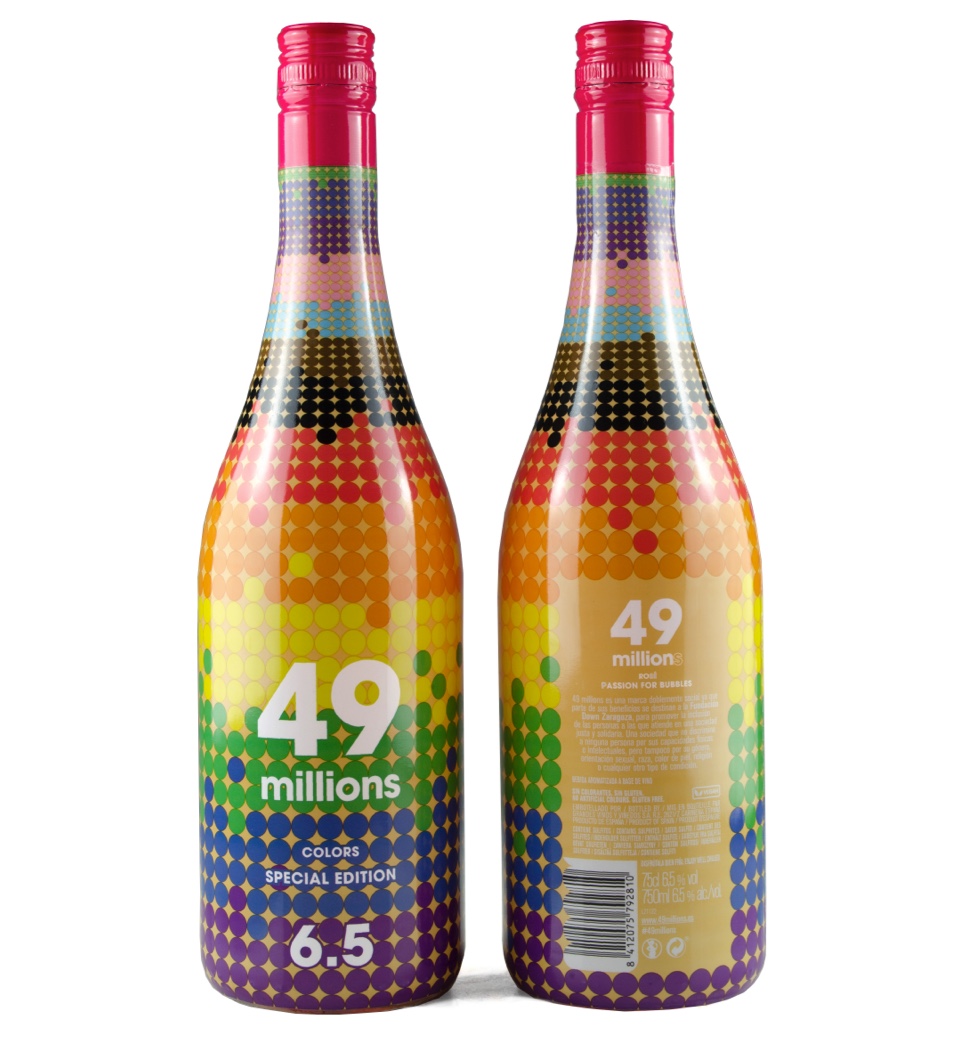 A society that doesn't discriminate against anyone based on their intellectual or physical abilities or their gender identity, sexual orientation, race, skin color, religion or any other characteristic.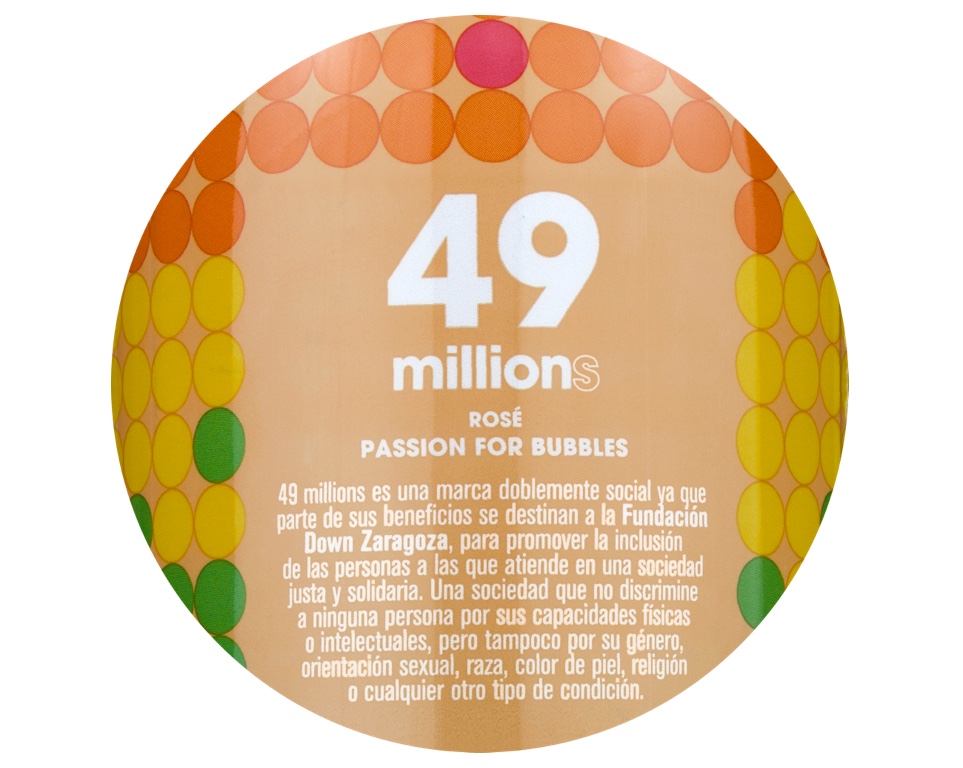 49 millions COLORS is a limited edition of 49 millions rosé, with an exclusive design that incorporates bubbles of all different colors. A refreshing, fruitful way to enjoy life, committed to diversity and inclusion, in a collective appeal to the authenticity of imperfection.
In a unique production, we've brought together 48 people from different areas of society who stand out due to their values and attributes to speak for 49 seconds about their experiences with marginalization, providing a much-needed view of a more global, just world. You can watch all of the testimonials by clicking here.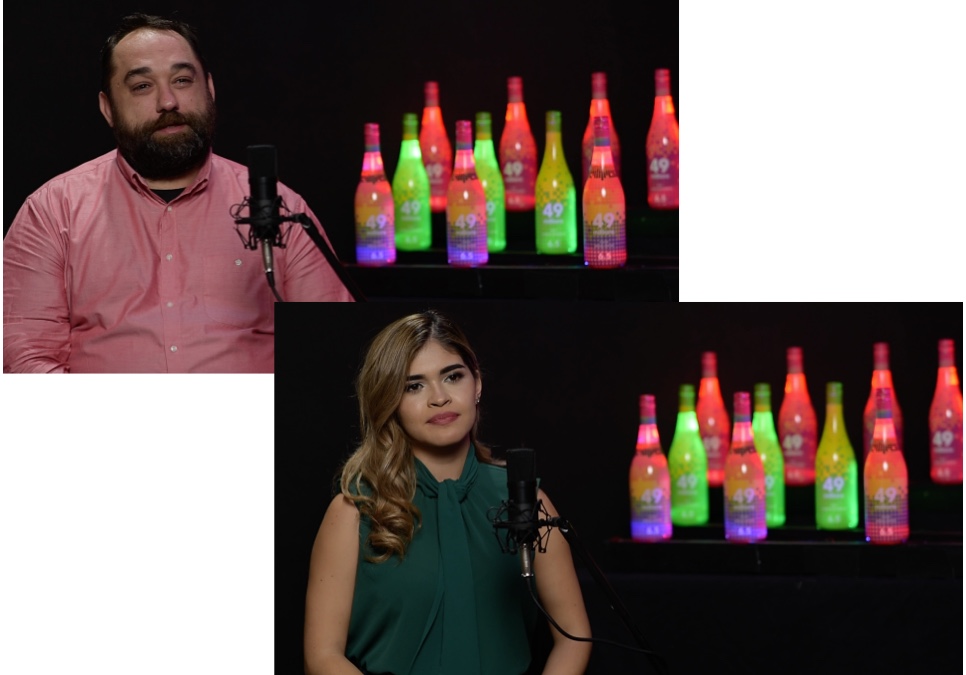 The 49th person is you. You don't need to be nearly as generous or brave as our 48 color ambassadors – you can share your experiences and views on marginalization publicly on social media or privately with those around you, or you can simply reflect on it. In any of these cases, THANK YOU!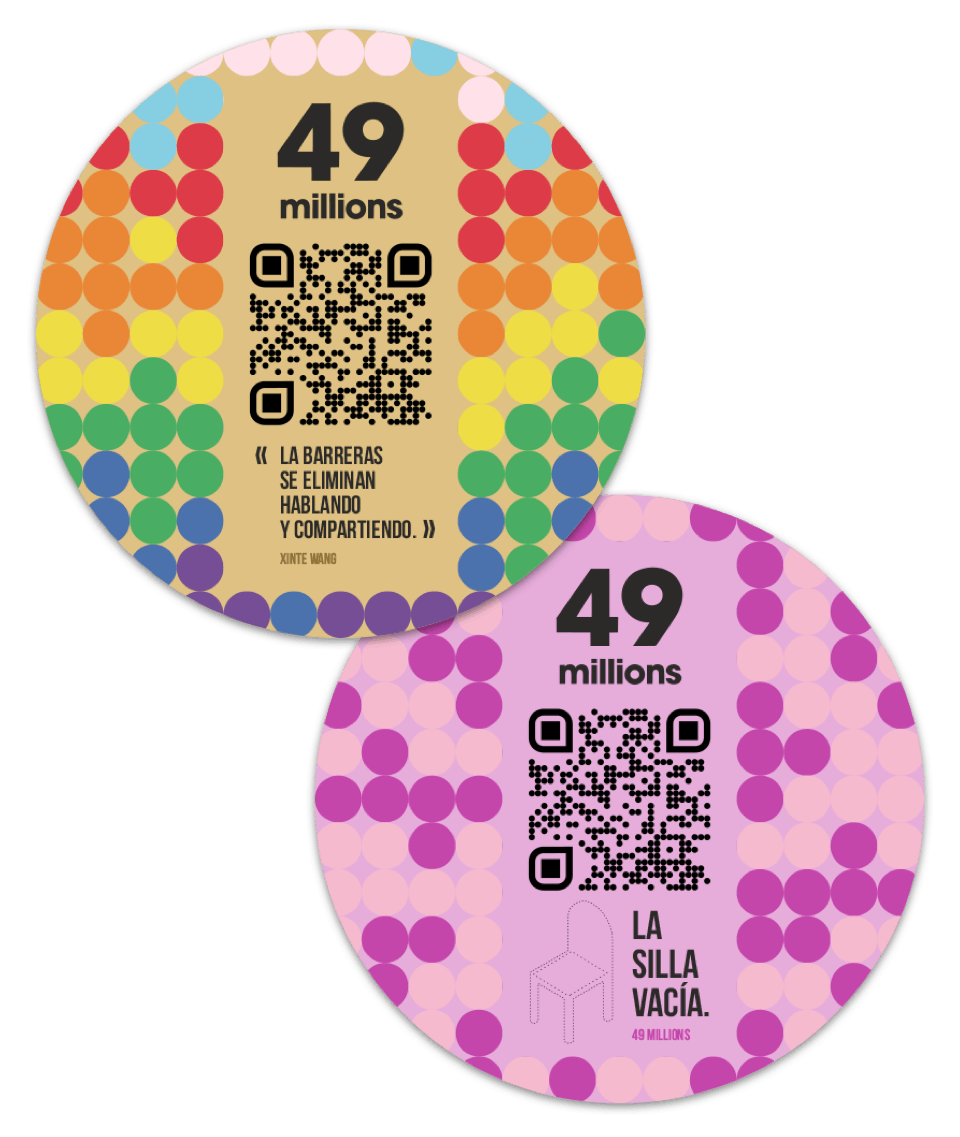 "Some believe that breaking down certain walls is impossible, but if we're able, in some way, to make tiny cracks – one after the other – we'll create a big hole and, with that, break down the wall." Jose Carlos Aguelo, #unodelos49
TESTIMONIALS FROM COLORS AMBASSADORS
Alberto Fatás Villafranca