REFRESHING, LIGHT & FINE BUBBLES
GARNACHA ROSÉ & MACABEO WHITE
JUST 6.5%
NO ARTIFICIAL COLOURS
GLUTEN FREE
VEGAN FRIENDLY
SOCIALLY RESPONSIBLE
49 millions is a dream
Different scientists have calculated how many bubbles different types of drinks contain. They have factored in several variables and algorithms and in various cases they estimated 49 million bubbles. But only in one of these drinks do the bubbles represent a wish, a dream.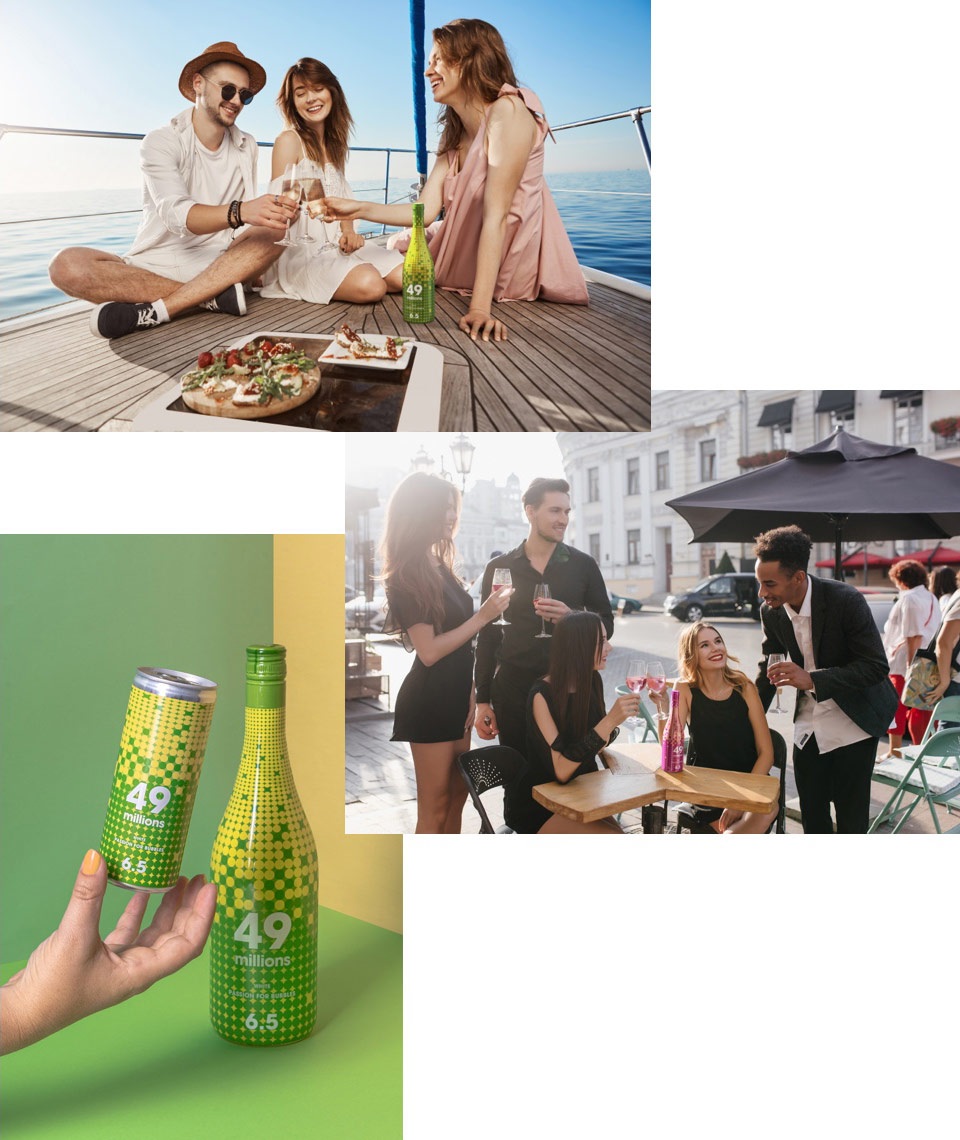 The dream of captivating the palate of the young consumer, or one who feels young, active and in search of new sensations. Above all, a refreshing, low-alcohol content, natural sensation of partially fermented grape must and carbonated spring water. A light touch of carbon dioxide creates ne bubbles and gives its sparkling character. An explosion of aromas and avours, both oral and fruity, reect the grape varieties used to make each drink, the Garnacha and Macabeo; creating the perfect balance between acidity and sweetness.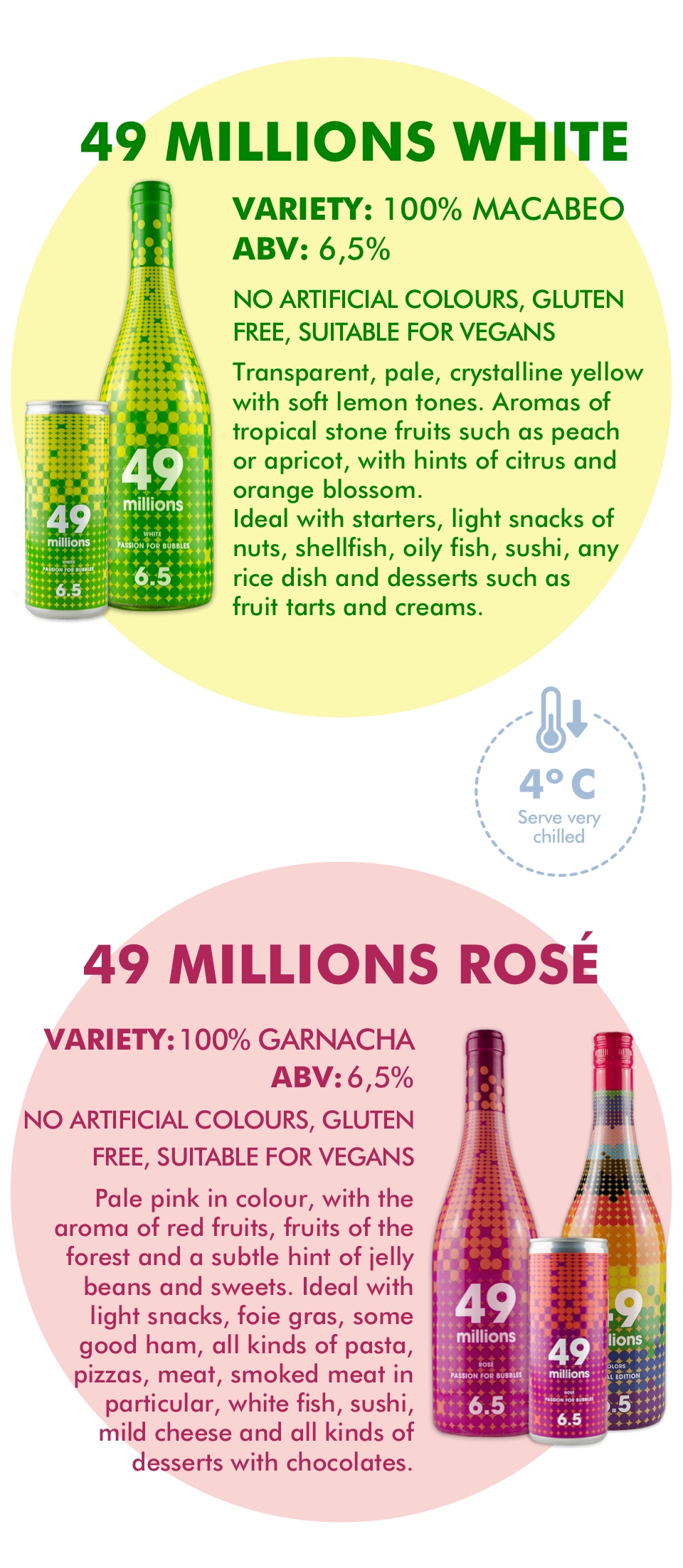 The dream of experiencing a magical moment is realized in two lively drinks, ideal for celebrating special moments, as special as enjoying a great song, a new TV Series to watch with your partner, a snack or a light meal, an evening with friends or a big party. A dream with millions of fine and magical bubbles that disappear from the glass to explode on your palate and celebrate your most special moments.

A doubly social, thanks to the collaboration agreement signed with the Down Zaragoza Foundation, a non-profit organization dedicated to the care of people with Down syndrome, with other intellectual disabilities and / or developmental difficulties, whose mission is optimize the quality of life of the people they work with and their families and that will allocate the donation received to their Leisure and Free Time Programs.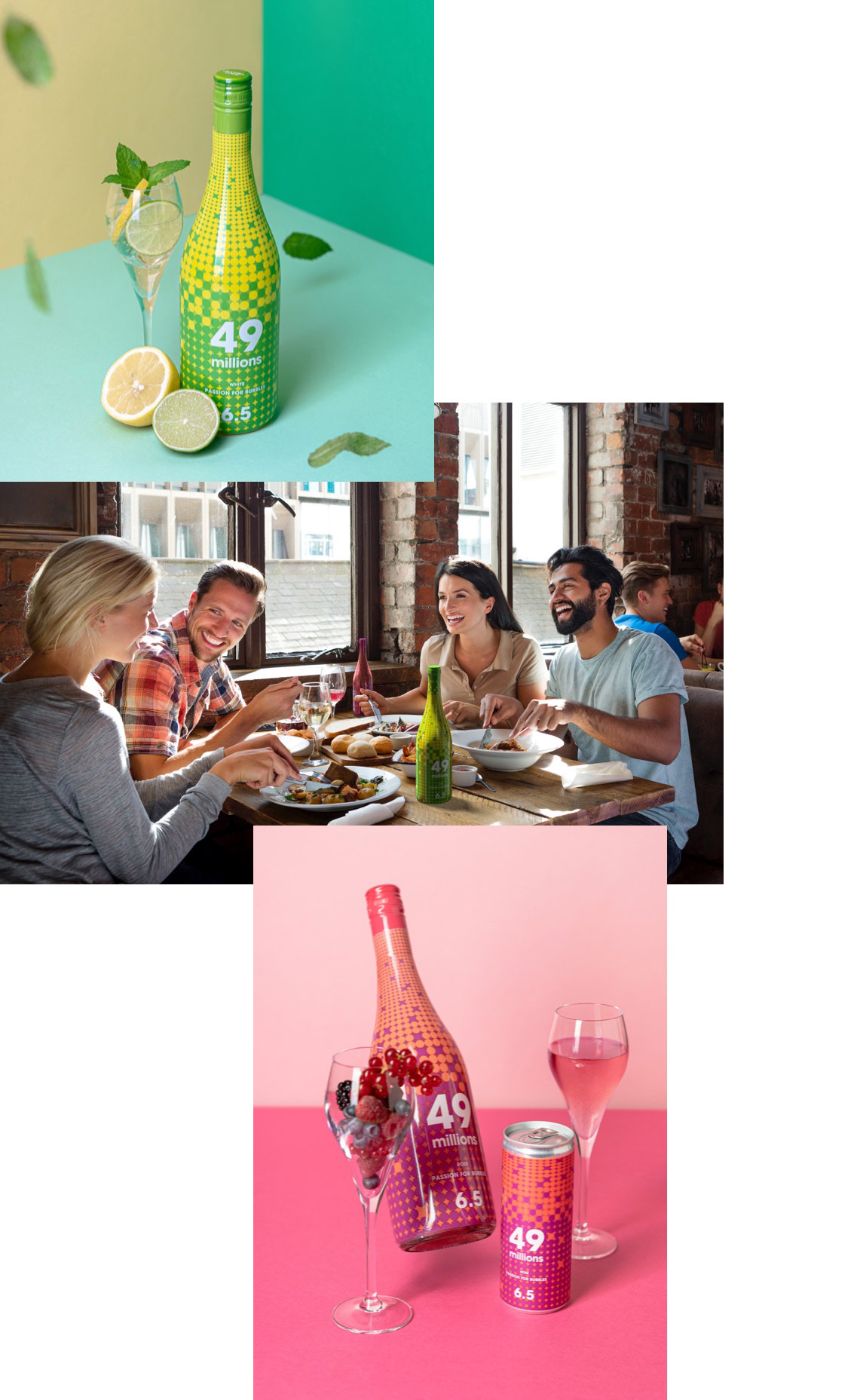 Let's dream together!